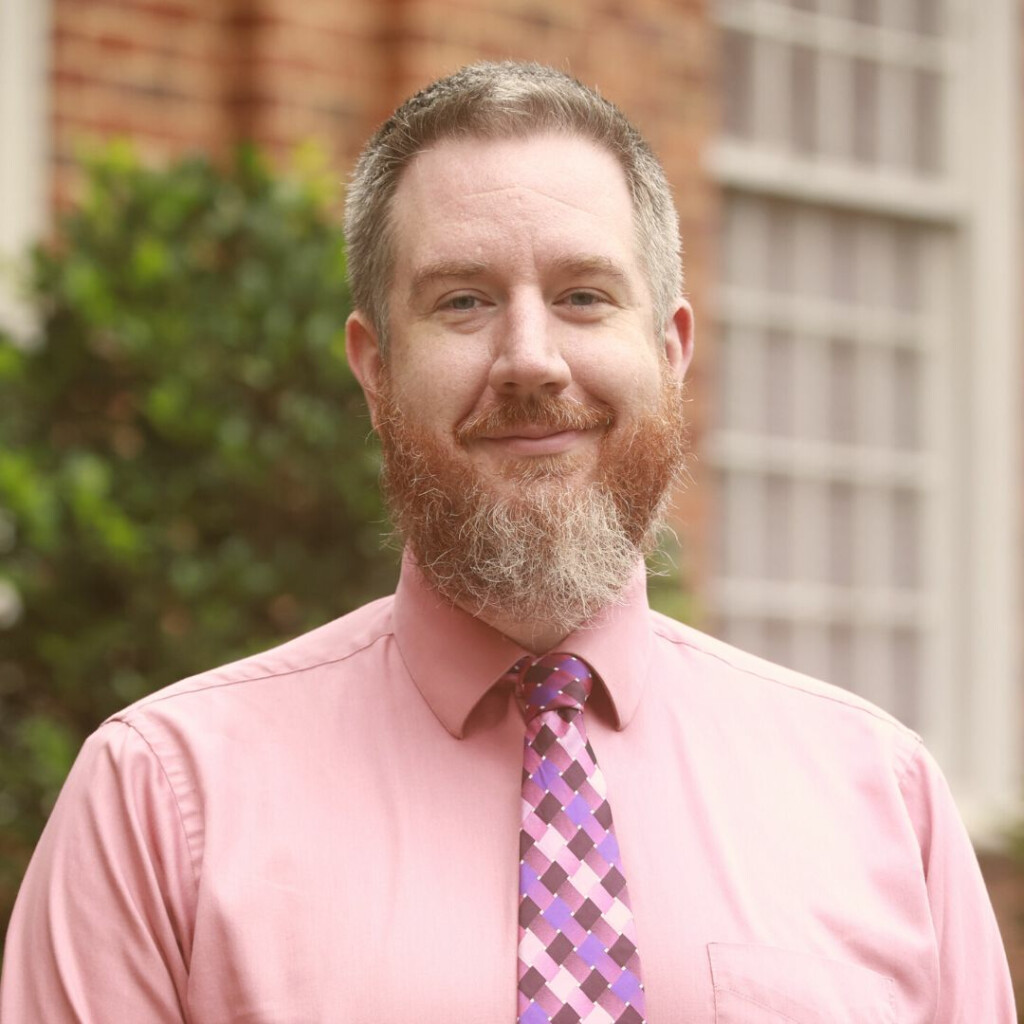 Rev. Josh Andrzejewski
Associate Pastor for Spiritual Development
Office: (804) 358-2383 ext. 123
Pronouns: he/him
Questions about Youth Faith Formation and Confirmation can be directed to Josh.
Favorite...
Bible Verses: Exodus 14:14, Ruth 1:16-17, Esther 4:14, Luke 15, Galatians 5:6
Movies: Everything Everywhere All at Once, It's a Wonderful Life
Books: Life is in the Transitions, Life of Pi, Leaving Church, The Lord of the Rings, The Sparrow
TV Shows: anything with "Star Trek" in the title, The Good Place, Midnight Mass, The Office, Stranger Things, What We Do in the Shadows, The West Wing
Podcasts: Good Christian Fun, The Greatest Generation, Judge John Hodgman, Mega, Radiolab, Working Preacher
Music: Alanis Morissette, Coldplay, Dashboard Confessional, Halsey, Taylor Swift, U2
For fun I like to: keep and breed tropical fish, build legos, work crossword puzzles, do Wordle
About Josh
As a child attending Langhorne Presbyterian Church near Philadelphia, Pa., I remember looking up at my pastors and thinking, "Who would ever want THAT to be their job?" A few years after I was confirmed, I learned about God's sense of humor when I sensed a call to ministry during a high school mission trip. After graduating from Elizabethtown College in central Pennsylvania with a major in Communications and Religious Studies, I enrolled at Union Presbyterian Seminary in Richmond, Va.
During seminary, I discovered a passion for chaplaincy. My first ordained position was as the chaplain for at-risk youth at UMFS, a residential treatment center. From there, I moved on to VCU Health, where I served as the pediatric chaplain for ten years, providing crisis support to children and families from all walks of life. During those years, I was the interim pastor for several smaller congregations in the Presbytery of the James, as well as assistant professor of clinical ethics at the VCU College of Health Professions.
My ministry has been centered on meeting young people where they are and helping them grow in their sense of belonging, identity, and purpose. I love wrestling with difficult questions and finding concrete ways to apply faith to everyday life.
My wife, Jillian, is a baptist pastor and an avid knitter. Our daughter, Norah, loves writing stories and building legos. In my spare time, I enjoy keeping and breeding tropical fish.