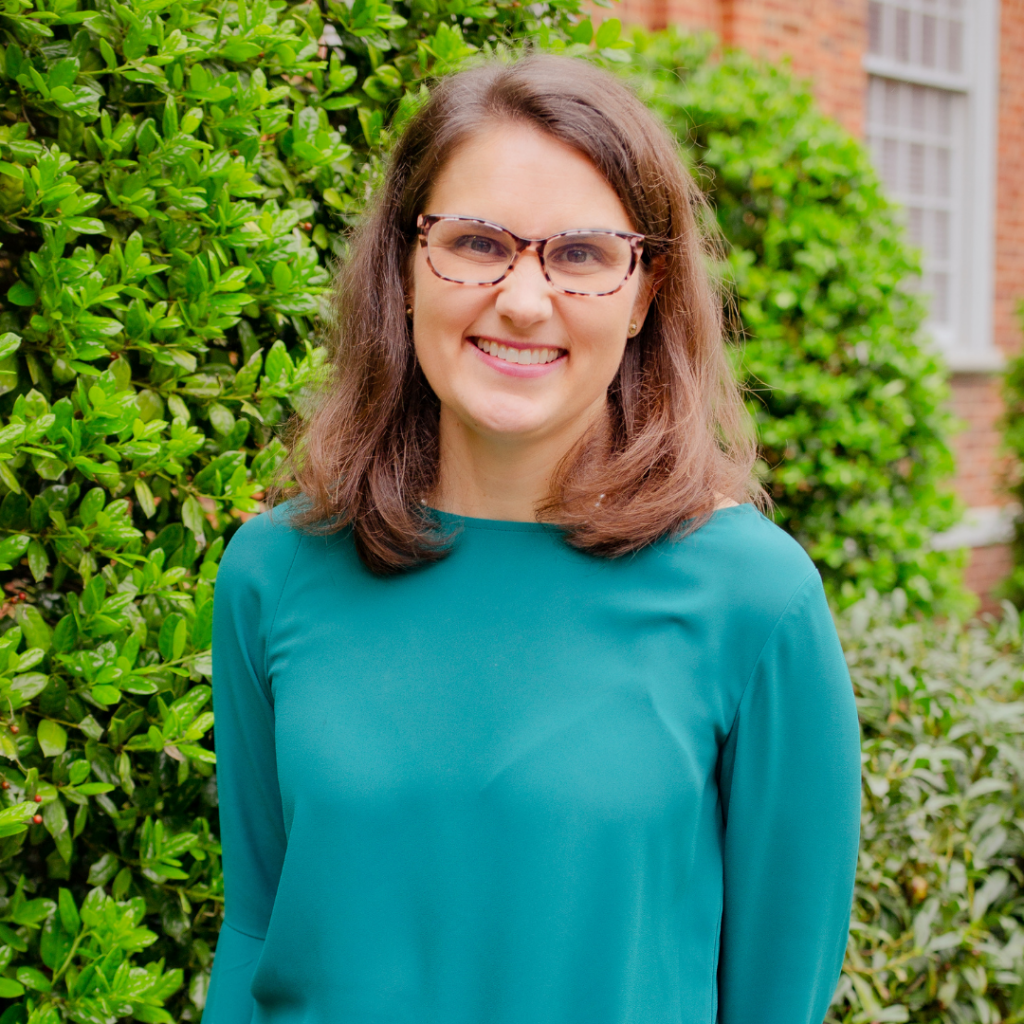 Rev. Amy Starr Redwine
Pastor and Head of Staff
Office: (804) 358-2383 ext. 114
Questions about worship, administration, adult formation, outreach, and pastoral care can be directed to Amy.
Favorite...
Bible Verse: Isaiah 43:1-7; Revelation 21:1-4
Movies: Shakespeare in Love, The Martian, Storks, and the Marvel Universe
Books: Lincoln in the Bardo, All the Light We Cannot See, The Wolf Hall trilogy, the Gilead series
TV Shows: The Crown, The Queen's Gambit, Broadchurch, Schitt's Creek
Podcasts: Presidential, Another Name for Everything, It Was Said, It's Been a Minute, Everything Happens
Music: U2, Nanci Griffith, Imagine Dragons, Alison Krauss and Union Station
For fun I like to: spend time with family — preferably outside — cook, read, and run
About Amy
I was born at Duke Hospital (destined to be a Duke fan!) and moved to Roanoke, Virginia when I was two years old. My family attended Second Presbyterian Church, where I was confirmed and where my faith was nurtured and my questions and doubts were openly received. After high school, I attended Middlebury College in Vermont, where I became a religion major after taking my first religion class. I graduated with a degree in religion and classics and headed to seminary.

At Princeton Theological Seminary, I found a passionate and intellectual community of classmates and professors. I also met and married Derek Redwine. Between the two of us, Derek and I have served churches in Denver, Colorado; Akron, Ohio; and most recently in Cleveland, Ohio. It has been such a joy to return to Virginia and get to know the faithful, curious, and earnest people of FPC and join with FPC members, friends, and staff deepening our faith and serving our city and the world God so loves.

I am passionate about meaningful, thought-provoking, inspiring worship; leading people to encounter God in their daily lives in ways that lead to personal transformation; exploring how God calls us to use our gifts for the transformation of the world; and discerning together how the church can best serve our community and world with passion and joy.

Derek and I have a daughter, Sarah, and two sons, Quinn and George. As a family, we enjoy reading, basketball, and baseball (watching and playing), spending time outside, cooking and eating good food, and our Friday family movie nights.