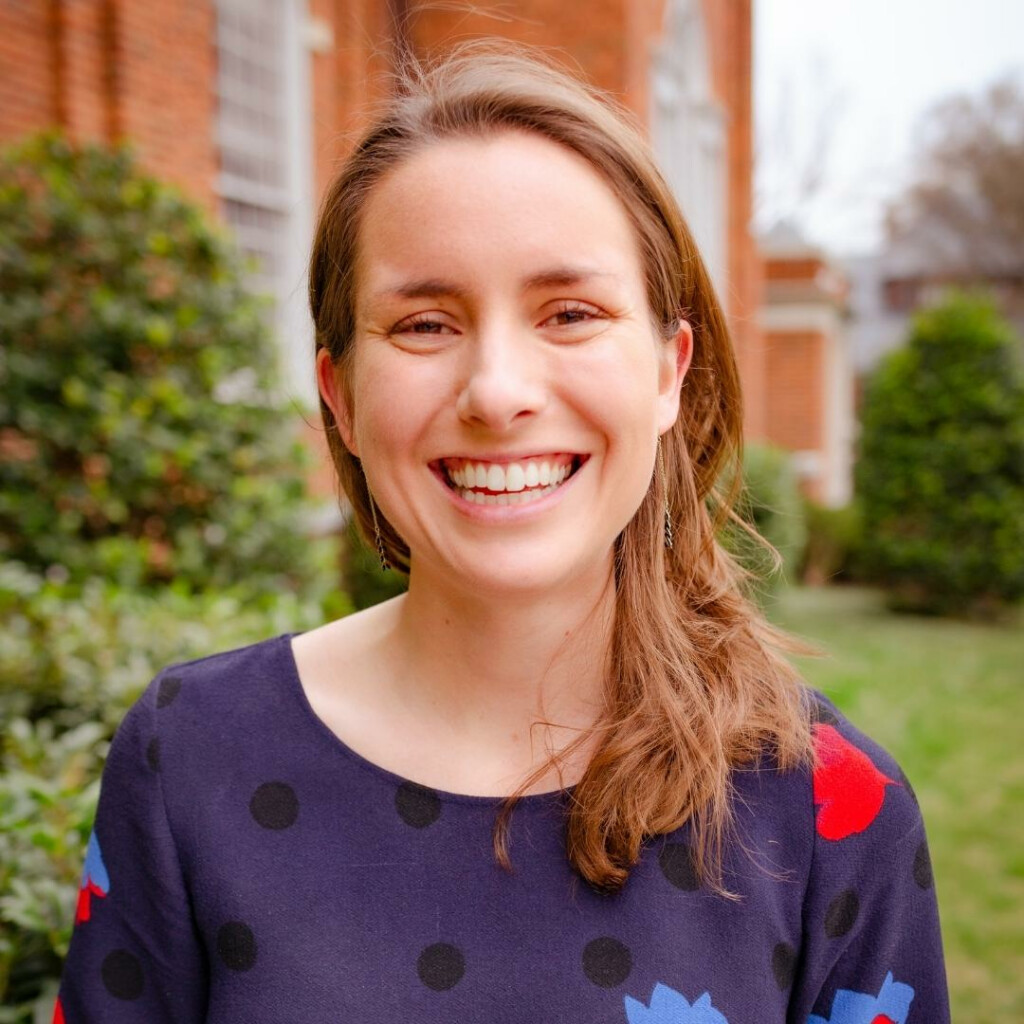 Hannah Miller
Youth Ministry Coordinator
Questions about youth ministry can be directed to Hannah.
Favorite...
Bible Verse:

James 1:2-3

Movies:

The Sound of Music, Broadcast News, You Can Count on Me

Books:

A Prayer for Owen Meany, Watership Down, Harry Potter series, anything by Barbara Kingsolver

TV Shows:

Studio 60 on the Sunset Strip, West Wing, Gilmore Girls

Music:

Musical theatre (mostly Stephen Sondheim) and a very unpredictable mix of other music

For fun I like to:

Spend time with friends, sing, run, and travel
About Hannah
I grew up in Chesterfield and attended FPC with my parents and younger brother until I was 10-years-old. It was during Sunday School sing-alongs led by my dad and Cal Jennison that I proudly belted out, "Jesus loves me, this I know, for my Barbie tells me so!" (a lyrical misunderstanding that eventually found its way into a children's sermon). I made my way back to FPC shortly after college when my friends invited me to attend the Young Adults group, and have enjoyed every opportunity to get involved.
I've spent my life surrounded by theatre and art, and was a Theatre major at William & Mary. I've worked the last several years at Virginia Repertory Theatre, most recently for the Community Health + Wellness program. In 2019, I earned my masters in Human Development and Psychology at the Harvard Graduate School of Education. I'm very excited to join the FPC staff this summer!