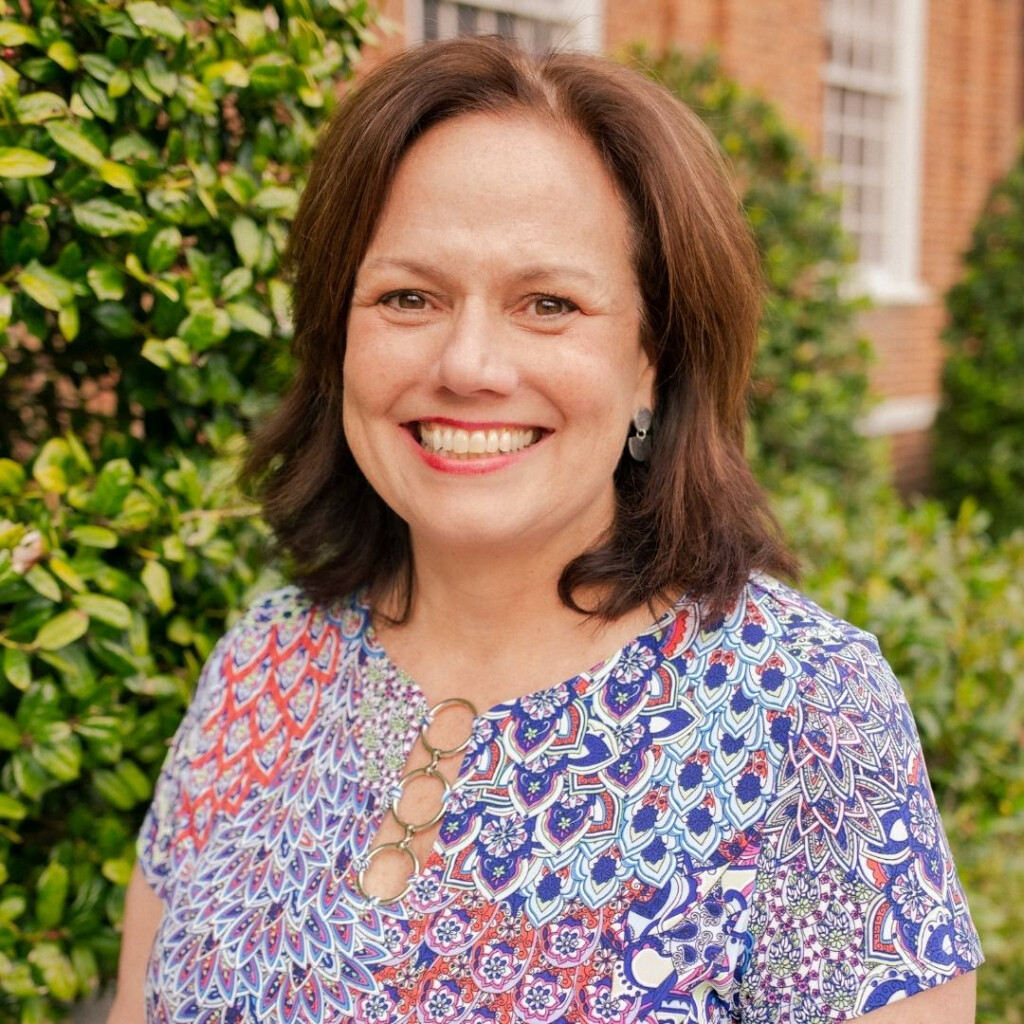 Rev. Mary Kay Collins
Associate Pastor for Congregational Life
Office: (804) 358-2383 ext. 116
Questions about pastoral care, the deacons, Neighbors at First, baptism, weddings, memorial services, membership, and fellowship events can be directed to Mary Kay.
Favorite...
Bible Verse: 1 Corinthians 13:12
Movies: Life is Beautiful, The Piano, Babett's Feast, Inside Out, and most of the movies Rob Collins recommends
Books: Life of the Beloved, Traveling Mercies, Telling Secrets, Uncovering Happiness, The Magic of Tidying Up
Podcasts: Square Peg, Unlocking Us with Brene Brown, Good Life Project, other podcasts my colleagues recommend
TV Shows: The Daily Show, This is Us, and whatever new interesting series are available
Music: U2, Indigo Girls, eclectic, folk, jazz, classical
For fun I like to: Go for walks, watch movies, and eat good meals.
About Mary Kay
I grew up in Central Florida, youngest of four children. My parents worked for Young Life and I spent every summer from ages two to 18 at Windy Gap, a Young Life camp in North Carolina. I graduated from Flagler College in St. Augustine, Florida in 1990. After working as a youth minister, then a barista at an espresso bar, I went to seminary at Columbia Theological Seminary in Decatur, Georgia.
My first call in ministry was in Nashville, Tennessee. My second call was to my home church in Maitland, Florida. This is where I met my husband Rob. Within three years of our wedding, we had three children (!), Maya (now 18), Charlie (16), and Alex (16). Richmond has become a good home for these Floridians. We enjoy a little snow in the winter and color on the trees in the fall.
I began my ministry at FPC Richmond in 2007. Each year that I have been serving in the church has brought with it new adventures, wonderful relationships and great opportunities to learn more about how it is we are called to be Jesus followers. I feel called to help make connections, strengthen relationships and grow God's church, all things that I get to participate in at FPC.