Meet & Greet with Josh
All Church Confirmation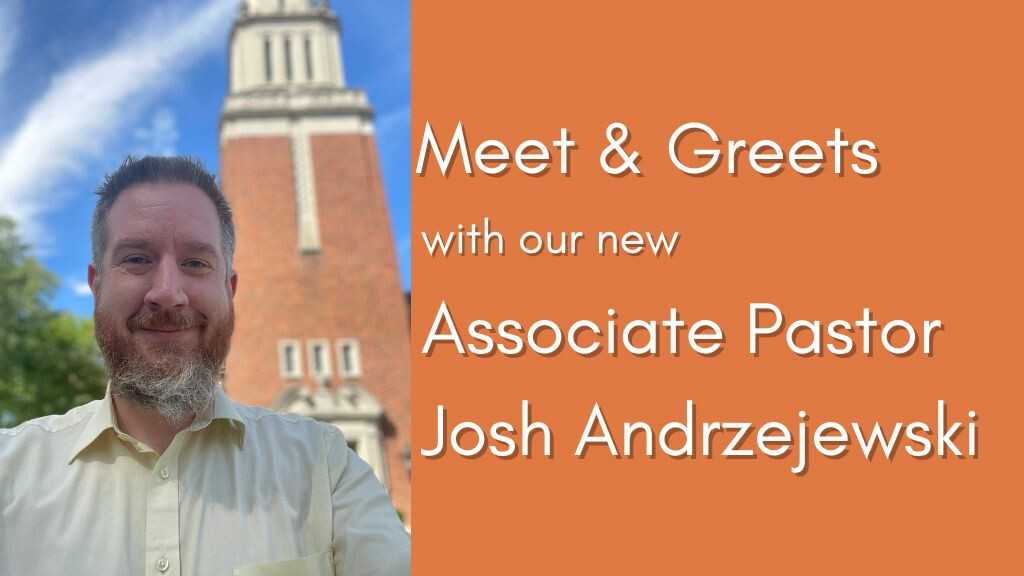 The Congregational Life Council invites you to stop by one of our church members' homes for a chance to welcome and meet Rev. Josh Andrzejewski! We have three different Meet and Greets for you to choose from:
Thursday, September 15, 6:00 - 8:00pm
Hosted by the Woodfin family (Windsor Farms). RSVP by 9/10.
Friday, October 7, 5:00 - 7:00pm
Hosted by the Mintz family (Short Pump). RSVP by 10/2.
Thursday, October 27, 7:00 - 8:30pm
Hosted by the Barnhardt family (the Fan). RSVP by 10/22.
Click on the button below to RSVP for any of the three events. Sign ups are necessary, as space is limited. See you there!