Film Screening: At the River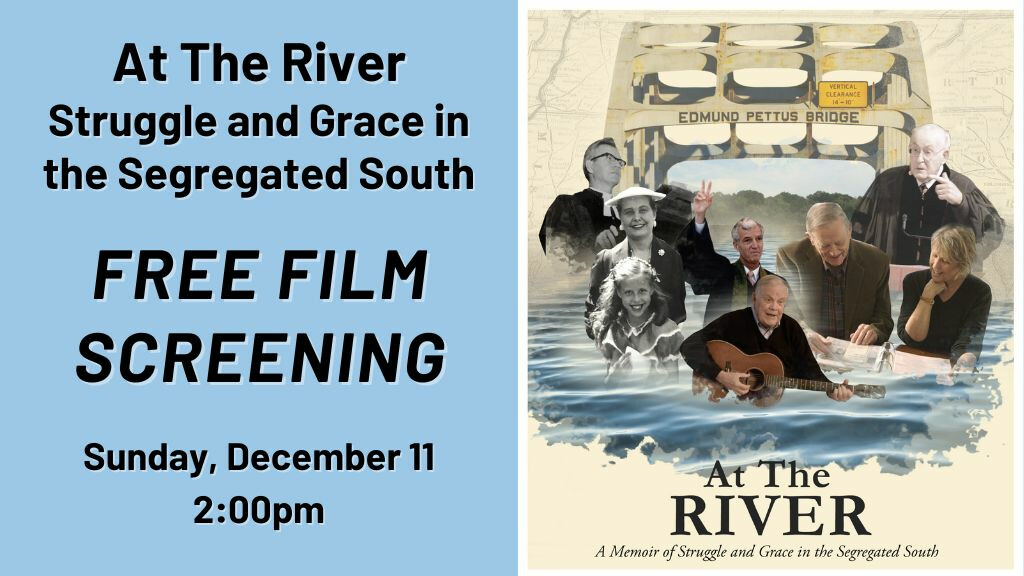 Free Film Screening
Sunday, December 11, 2:00pm
First Presbyterian Church Sanctuary
At The River
Struggle and Grace in the Segregated South
When did you realize what you were taught about race as a white Southerner was wrong?
Filmmaker Carolyn Crowder, raised in Montgomery, Alabama, during the Civil Rights era, set out to ask this question of Presbyterian ministers she knew who had taken stands during those turbulent times. Often isolated in small towns in the Deep South, some chose to be brave in spite of the dangerous circumstances.
For the feature length documentary, Crowder travelled throughout the Southeast interviewing ministers, now in their 80's and 90's, about their experiences and what it took to go against the racist currents during those hard days within their local communities and congregations.
Her other question was why they dared…
Learn more about the film at carolyncrowder.com.
Join us for a discussion after the screening with filmmaker Carolyn Crowder!
Sponsored by FPC's Dismantling Racism, Building the Beloved Community Advisory Group
Co-hosted with Second Presbyterian Church and Grace Covenant Presbyterian
Watch the trailer ⬇️
At The River (Documentary Trailer) from Collective Projects on Vimeo.