Fall Gathering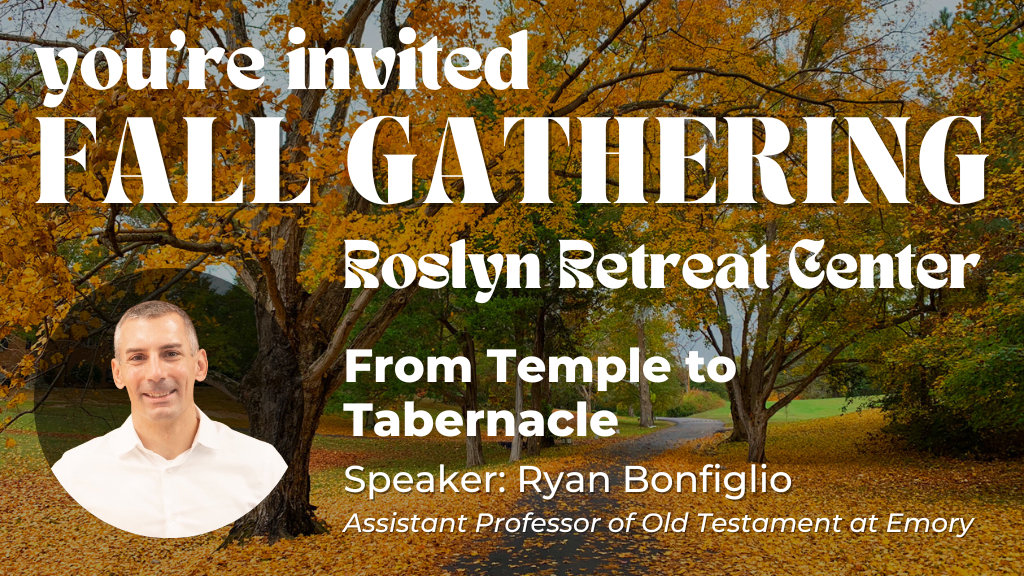 Roslyn Retreat Center
Friday, October 21, 6:00pm - 9:00pm
Saturday, October 22, 9:00am - 4:00pm
From Temple to Tabernacle: Reimagining the Future of the Church
Join us as we explore how the ancient idea of the tabernacle — God's way of being in the world long before the temple was built — invites us to think in fresh ways about what it looks like to pursue faith, engage our communities, and join Jesus' work in the world today. Our Carson Lecturer is Dr. Ryan Bonfiglio, Assistant Professor of Old Testament at Emory's Candler School of Theology.
All ages are welcome. The Roslyn Retreat Center is only a 10-minute drive from FPC. We have a limited number of rooms reserved at Roslyn for those who would like to spend Friday night there.

Come for both days, or choose a day that's right for you! Cost: $20 per person, per day; $50 per day family cap.
For more details and to register, visit fpcrichmond.org/fall.